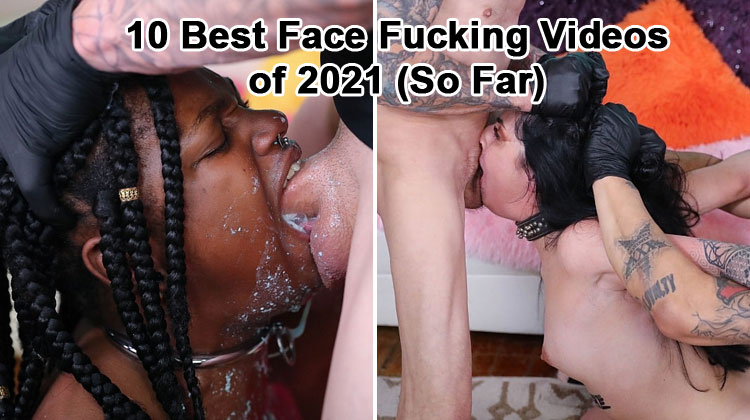 This list just had to be done. A mixture of the very best balls, deep cock choking action we have seen this year.
My other two lists were popular, but this one brings it all together with some additional Latina deep throat fucking.
I have changed some of my scoring metrics and changed the order slightly from the previous lists.
I sincerely hope you enjoy these face fucking gems. Please let me know what you think in the comments. Thank you so much for visiting my website.
---
10. Bolt-Ons At The Border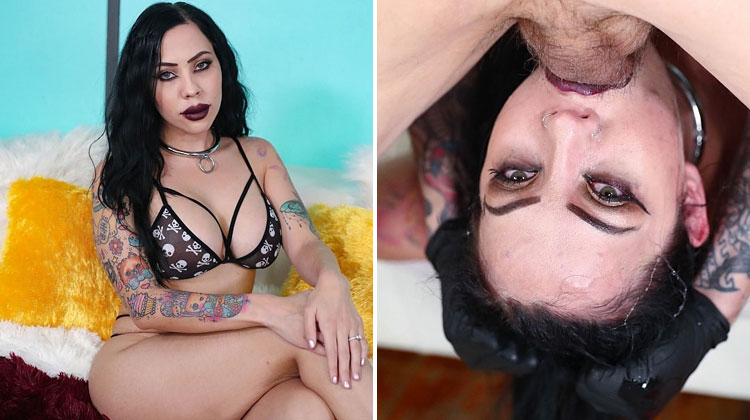 Click to download the full uncut video
The first entry on the list gives us some extreme Latina Abuse.
This inked goth puta was popular with you guys for 3 reasons. Her big silicone tits and her ability to take 9 inches of meat in her face!
Although the updates are few and far between for LA this year, this was undoubtedly a standout scene.
Great deepthroat gagging and some ruthless anal fucking, top marks!
Kim's Rating: 8.6
---
9. Ghetto Dust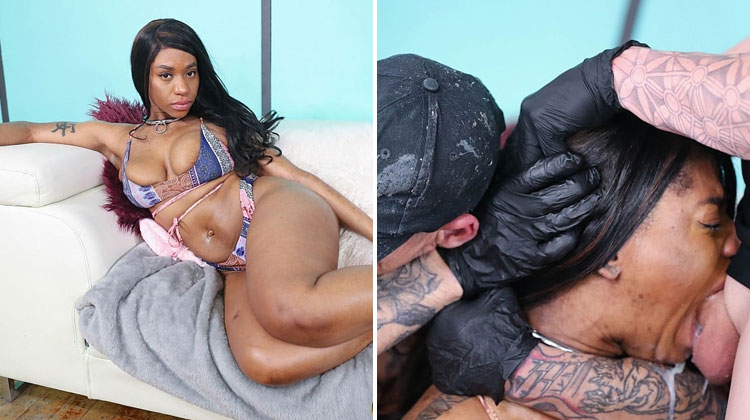 Click to download the full uncut video
Speaking of big tits, this ghetto gagging whore has made the cut at number 9.
Her big juicy boobs and giant butt are indeed a fan favorite. One reason it made the list was the insane deepthroat puke action.
Just look at all that white slop as the angry white dicks absolutely destroy this ebony whore.
A humiliating cum facial, rough sex, and yellow discipline ensure this is a standout scene.
Kim's Rating: 8.6
---
8. Pip-Squeak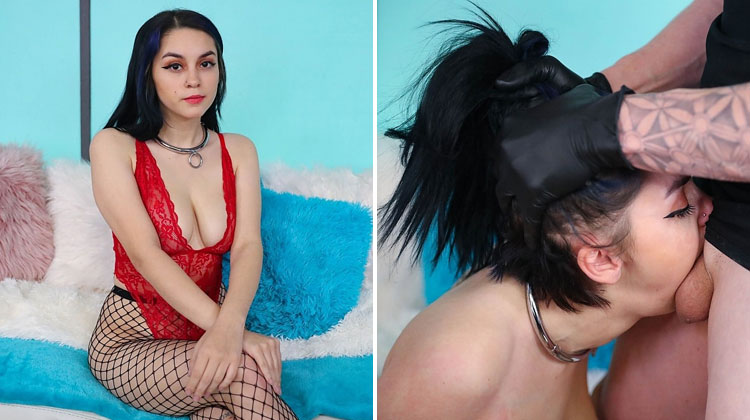 Click to download the full uncut video
Who could forget this tiny slut from back in February. Only 4 feet 11 inches tall, she was the perfect little whore for throat domination.
Down on her knees, she submits to the hard dicks. 5 minutes later, she is vomiting all over herself with blue gunk.
Yeah, this is a messy one; she looks so agitated by the end, but her misery is soon heightened with a nice cum shot facial. Enjoy this video, guys!
Kim's Rating: 8.6
---
7. Talcum Ex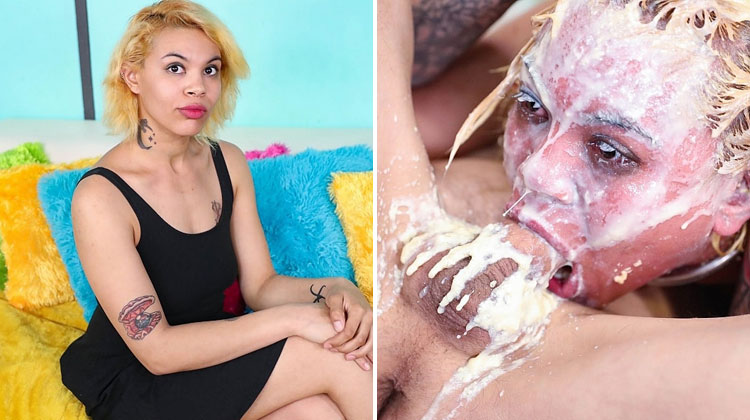 Click to download the full uncut video
On the topic of deep throat puke, it was hard to forget this ghetto gaggers scene from April.
Blondie doesn't seem to know how bad things will get, and things certainly worsen.
Flanked between two angry white manhoods, they penetrate her face until she gushes white vomit all over their dicks and on the floor.
You can see from that frosty face how nasty things really get!
Kim's Rating: 8.8
---
6. History Test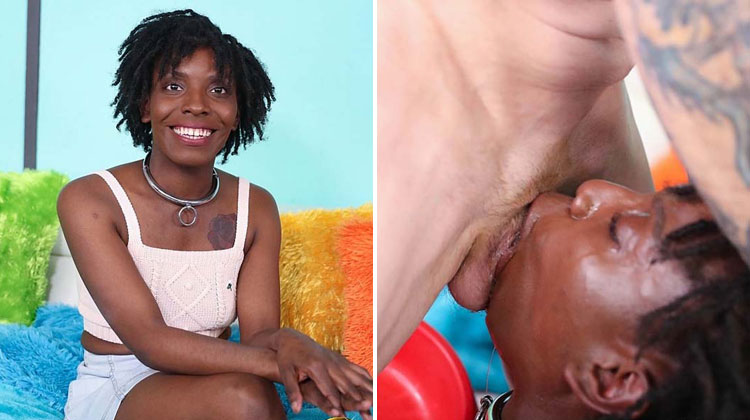 Click to download the full uncut video
More interracial gagging goodness.
That big cheesy smile is soon turned into a deep frown as the crew from GG smashes into her gullet.
It's balls to the chin face fucking just the way we love it. After getting her head stomped on, they break into her back door anal style.
Brutal anal sex and double penetration finish things off here nicely.
Kim's Rating: 8.8
---
5. 6 Holes 4 Tits 2 Hoes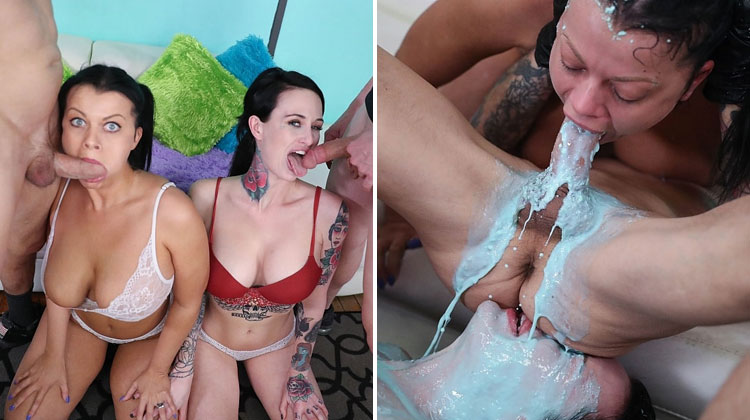 Click to download the full uncut video
So we are now in the top 5, and this was an unforgettable scene.
When you have two cock gagging whores you know things are going to be absolutely messy and debauched. What do I mean? How about deep throat puking over each other's faces.
There is enough nastiness here for the rest of the year. A very wicked scene; check it out!
Kim's Rating: 8.8
---
4. Tamales And Tetats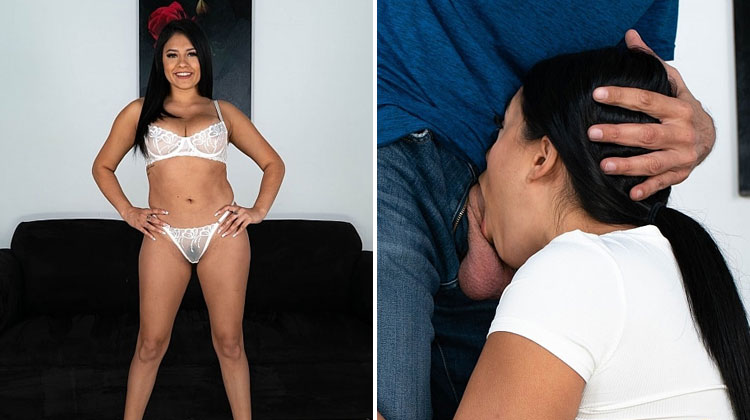 Click to download the full uncut video
We get another Latina puta here for the balls deep gagging.
So it's a slightly different crew doing the skull fucking; in fact, it is the porn legend Steve Holmes.
He treats this slut to all 9 inches of his erect member, sticking right into the back of her gullet. Some deepthroat puke and a cum facial finish things off.
A bit of Latin variety then for this list.
Kim's Rating: 9.0
---
3. Slapped Happy
Click to download the full uncut video
I gave this the number 1 slot on a previous list, but it only makes it into position 3 today.
It has everything you could want, from an extreme, deepthroat video and lots more. You could arguably say this should be number 1.
There are bowls full of puke, and her head gets stamped into her own vomit.
It's a vicious and brutal scene; I think you will agree on what a great update it truly is.
Kim's Rating: 9.0
---
2. Phase Shift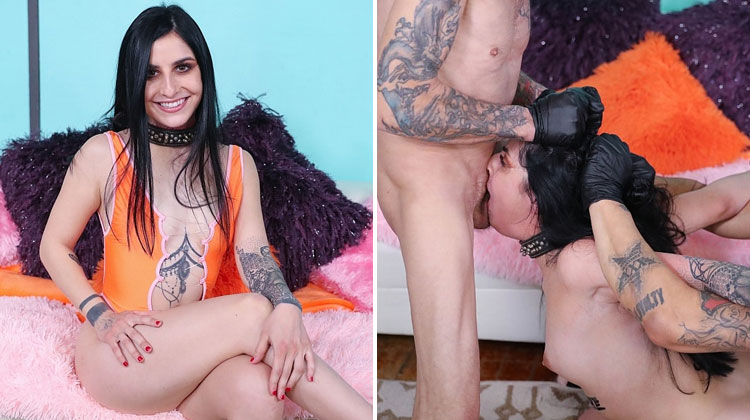 Click to download the full uncut video
I think this is some of the best balls deep throat fucking we have seen all year long.
This pretty brunette is all smiles, to begin with, but soon has her gullet full of hard cock, and those eyes start popping out of their sockets.
There are all types of degradation and humiliation here; she is even put to work on the motorized fucking machine.
The sad cum facial at the end really does tell the story!
Kim's Rating: 9.0
---
1. When You Go White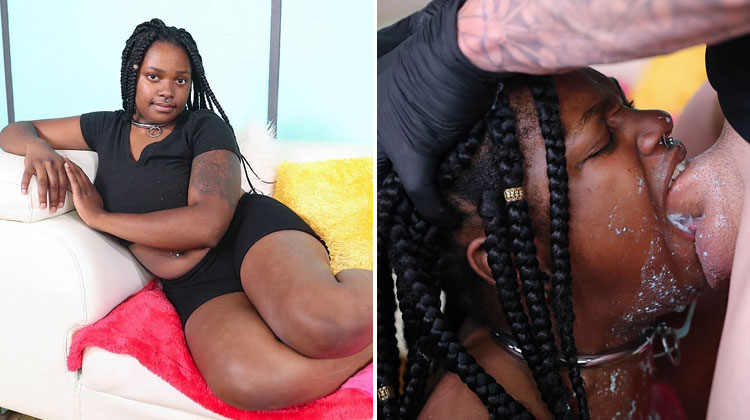 Click to download the full uncut video
So in at number one is the eighteen-year-old ebony schoolgirl.
Straight out of school, and she is doing debauched stuff like this! She shows off her big boobs, and then it is down to business.
These nasty white boys absolutely own this teenage black whore. In an emotional scene, she almost quits at one point as she cries her eyes out.
She is brought back to reality with a humiliating cum facial.
Kim's Rating: 9.2
Ok, there you have it, guys, what I think to be the very best face fucking videos we have seen this year so far.
What do you think? Do you agree with the list? What are your favorites? Let me know in the comments.
---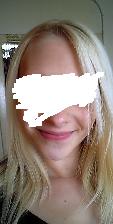 Thank you for checking out my top 10 list.
Remember, you can follow me on Twitter here:
You can also check out tons of the latest face fucking updates here. Which I update for you every week.
Please can you let me know what your favorite throat fucking videos for 2021 were in the comments section below? 🙂
X Kim