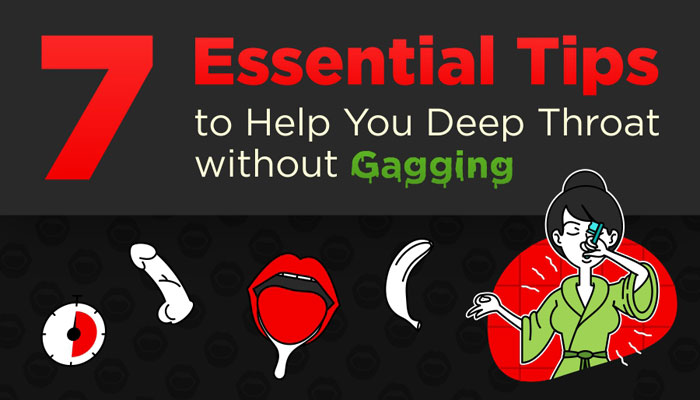 Summary
Let's get one thing straight; deep throat or face fucking is not a new kink. It's been happening since Roman times and it's actually a lot of fun!
In fact, you'll be surprised at how satisfying it is for you as well as your man.
Of course, you're going to need a little training to get your mouth ready and perfect the technique; but just imagine the surprise and pleasure on your man's face when you get it right.
Never mind what he'll be prepared to do for you….
Here are a few top tips to get you started:
Practice really does make perfect. Luckily you can stay faithful while practicing.
You're going to need to overcome that gag reflex. Nearly everyone has it, but you can beat it!
You can't rush it. However training a 2-3 times a week should be enough.
Breathing can be hard, but you can make it work for you. In my experience the only thing better than face fucking is adding in a teasing pause, (while you catch your breath).
He thinks he's in charge, but remember you're the one in the driving seat!
Your hands are free; so you can use them for anything you want; grabbing his butt is one of my favorites!
I also recently came across a very useful article in which real women share their deep throating tips. It offers some great advice on how you can get better at this taboo sex act!
The Infographic

Click here to view an enlarged version of this infographic
Share this Infographic On Your Site
---
Notes on the Gag Reflex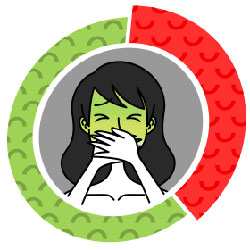 You may be told that de-sensitizing sprays can help you to master deep throat.
You can spray them into the back of your throat before you get started and they will reduce sensitivity, effectively reducing the gag reflex.
However, they can also prevent you from knowing your own limits, potentially making you choke.
They can also affect the sensitivity of his penis, numbing it slightly is going to make it harder for you to get him to cum.
In effect, the numbing spray is going to make it harder. You're better off simply practicing until you're comfortable taking all of him, without the aid of a spray.
---
Getting the Position Right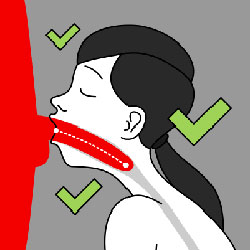 The infographic tells you that the straighter the line between his penis, your mouth, and your throat, the better.
This is definitely true, but, as with any sexual encounter, different positions work best for different couples.
It's worth trying a few positions until you get the one that suits you best.
Remember, it's his pleasure but you're the one in control. If he doesn't like it you can stop at any time!
1) The Lie Back Position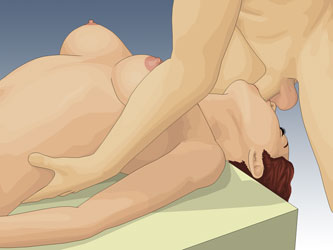 This is a great starter position.
You lie on the bed, on your back with your head half off, allowing it to tip back but remain supported.
Experiment with this part of the position until you're comfortable.
Now he stands in front of you, his penis should be directly in line with your mouth, and your throat.
You'll have to decide if you want him standing straight or leaning forward, resting his hands on you or the bed.
If he has plenty of core strength he may even be able to stroke your clit without resting on you, but that's probably not advisable on your first attempt.
Of course, he should be able to play with your nipples.
Don't forget it can be disorientating when you're upside down taking him in your mouth, start slow!
2) The Jack Hammer
Give him a workout while you work out your mouth!
Sit comfortably with your back at a 45° angle and your head tilted back.
You can support yourself with your hands resting on the bed behind you, or you can stack lots of pillows in place to get the angle right!
Your man stands over you, lowering himself into a partial squat while you absorb all of him. He'll then have to slowly squat up and down.
This is good in that he does most of the work but harder for you to control the pace and thrust; it's better as an advanced position.
3) Tea Bag
This is actually very similar to the Lie back, but your man will be facing away from the bed and not towards it.
Again, you'll need to lie on the bed with your head off, or partially off, allowing you to get the perfect angle. Your man will need to swing his legs over you and may have to tilt backward, supporting himself on the bed.
You'll have perfect access to his penis and testicles, while you're hands are free to caress his bum, or scratch if you both prefer it that way!
It should be noted that with him leaning backward he may need a hand free to keep his penis in the right position as you pull back, it should have a tendency to go upwards which will make getting a rhythm harder!
That's just a few of the positions, the beauty of deep throat is there is no right or wrong position, just what suits you and your man.
---
Flatten That Tongue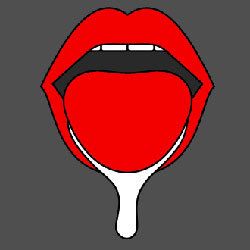 You'll notice when you're practicing that your tongue wants to curl or even ball, this isn't going to be helpful when you're doing your man!
The tongue must be flat and the best way to do this is to concentrate on relaxing your tongue.
It may sound peculiar to concentrate on relaxing but, this is actually a similar approach as you take to meditation.
Focusing on your tongue going flat will actually help you to stay calm and reduce your gag reflex!
---
Taking Him Right In
You've got past the gag reflex with practice and training. Well done!
However, many women find it difficult to physically get his penis down to the back of the throat.
This can be a size thing, your throat may not be wide enough to accommodate him. If this is the case, don't worry, it will make him feel good that he is that big!
But, you can improve the space available by doing two things:
Breathing Out
Breathe out through your nose as you take him into your mouth.
Focus on your flat tongue and you'll stay calm as you allow him deep inside you.
Keep breathing by inhaling as you pull back, allowing the air to come in through your mouth, around his penis.
Slow and steady helps you breathe and heightens the pleasure for him.
Yawning
As he approaches the back of your throat you can yawn; you may want to warn him before that it's part of your technique.
Yawning opens the throat a little wider, helping you slide in him a little further. It may not seem like a lot but it will make a difference to his level of pleasure.
Top Tip: If you're struggling then pause, take a moment to think about how grateful he'll be and what he can do for you in return. It will help you to relax!
---
Breathing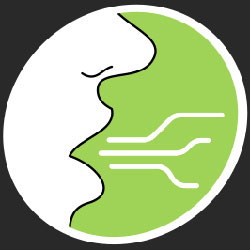 On the subject of breathing it is important to remember that it's different for everyone.
As the infographic says, stop if the only way to breathe is to pull right back.
Your man is going to enjoy being teased and will still get the ultimate pleasure, without you passing out halfway through!
The decision on breathing is personal, it depends on the size of your mouth and how well endowed he is.
If you do need to take a break you can keep the stimulation going with your hands, running them across his shaft, or lightly tickling his testicles.
Don't forget the area between his balls and his anus is also particularly sensitive.
In fact, most touching around the genital area is going to keep him hard while you catch your breath, before going again.
Assuming you are already intimate, which you should be when learning to deep throat, you can also try sliding a finger or two into his anus.
You should be able to reach and massage his prostate gland, combine that with taking him right down your throat and he won't just go weak at the knees.
He'll never look at another woman again!
---
Warnings Are Good
If you're relaxed and focused on your technique you may be taken by surprise when he cums; which could cause a gagging issue of its own.
Before you start, it's important to discuss with your man your limitations and expectations.
One of these should be that he gives you a warning before he comes, don't assume that his moan will be enough to warn you.
In addition, it is very important that your man understand his thrusting is going to make you uncomfortable and he's unlikely to get a repeat performance.
He needs to let you set the pace, this is your show and he can just enjoy it.
It is also important to consider whether you want him to cum down your throat or not. It's an amazing sensation for him and easier for you than a traditional bow job, because you won't taste it.
But, the decision is yours, there are plenty of other ways he can explode with pleasure, just make sure you discuss them beforehand, you're both likely to get carried away while you're doing deep throat.
---
Final Thoughts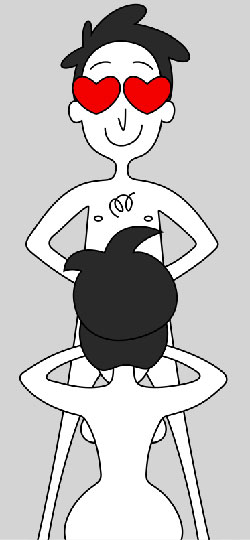 Virtually anyone can learn to deep throat, it takes practice and patience.
But, to really master it you need to have an understanding partner. You must be allowed to take it at your own pace.
Don't forget that no matter how much you practice you'll probably still have a slight gag reflex, it's what could save your life if you're ever choking!
If your gag reflex does start to kick in stay calm, back off, or even take a break, and move your mouth around his penis to find the best position. Your man should understand.
Most importantly, don't be upset if it's not perfect on the first attempt, practice is often necessary and will make it better for both of you!
---