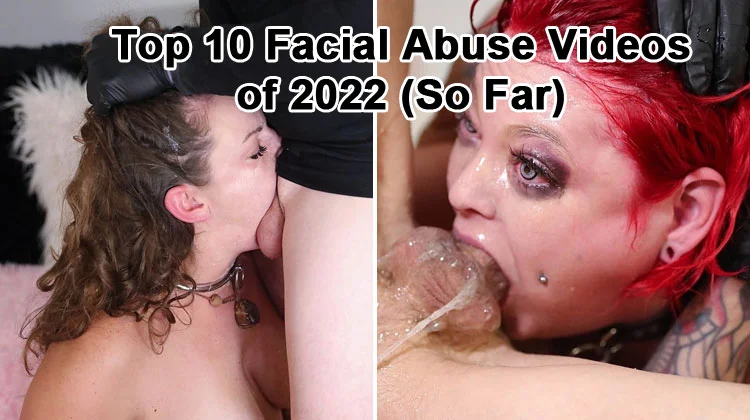 Back by popular demand, here are the top 10 videos for 2022 so far from our favorite deep-throat fuck website, facial abuse.
As always, a big thanks goes out to Duke and the team who give us the very best of what this porn niche has to offer.
Please enjoy the videos, and please leave a comment below if you have any ideas or suggestions.
Enjoy the rest of 2022, and I will see you back here for the complete list in January 2023 😉
---
10. Red Hair Red Ass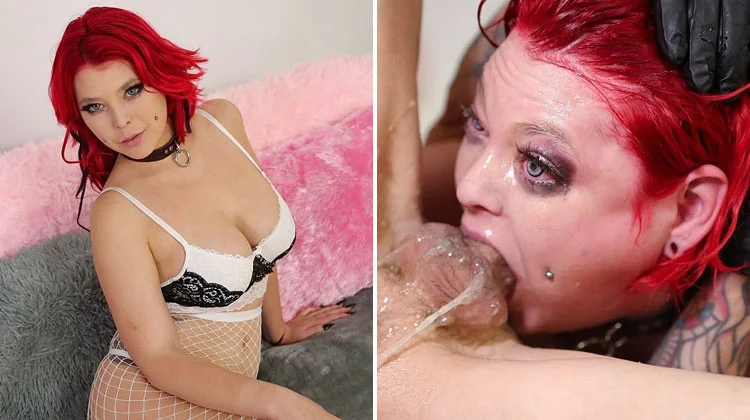 Click to download the full uncut video
Fans of redheads were in for a real treat when this cock gagging porn star made her return visit in June.
She knows no shame as she strips naked and opens up her soft throat hole and pleasure-inducing ass hole.
This is balls-deep action just the way we love it. A great way to start the list, I think you will agree?
Kim's Rating: 7.8
---
9. Fabulous Areolas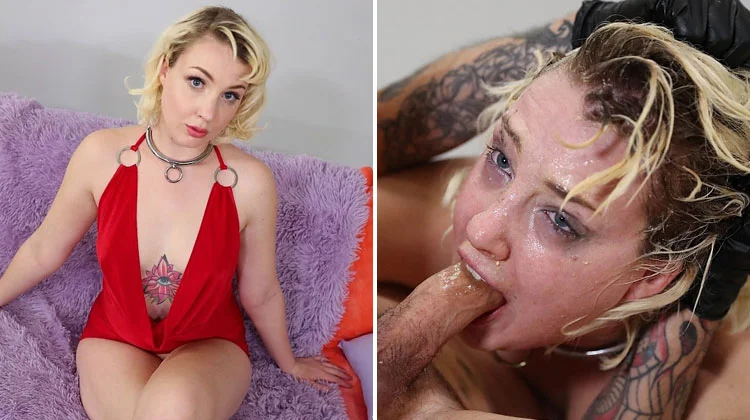 Click to download the full uncut video
A blonde girl in a red dress with hardcore skull fucking on her mind.
You guys loved this one; she was so obedient and so submissive.
The big erections are soon in the back of her face. She holds on for dear life as she endures a 53-minute throat fucking session.
She gets a well-deserved triple cum load all over her face. Awesome!
Kim's Rating: 8.0
---
8. Dollar General Courtney Cox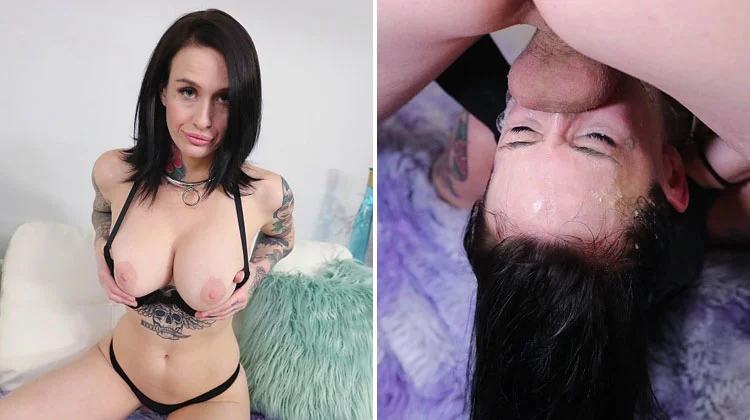 Click to download the full uncut video
Do you remember this Courtney Cox lookalike?
It's like seeing the Friend's star but with big bouncing tits.
This cock sucking brunette is into swallowing your dick down to the hilt. She will even swallow your bladder juice.
Hardcore action with some explosive spew. If you ever wanted to make Courtney Cox gag on your meat, now is your chance.
Enjoy the video!
Kim's Rating: 8.0
---
7. Dominated And Dicked Down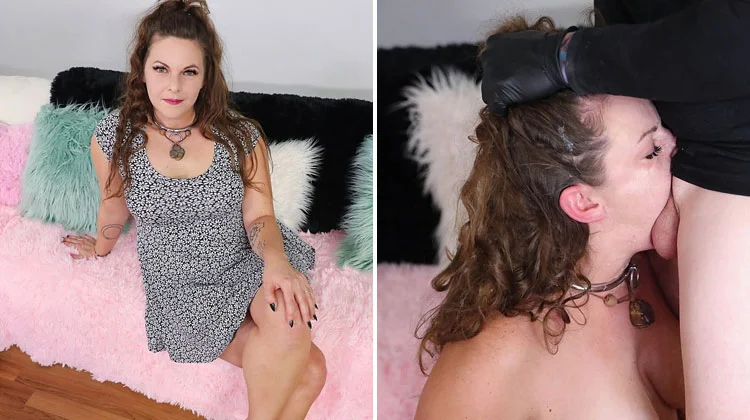 Click to download the full uncut video
Are you ready for some deep anal fucking? Are you prepared to pummel this slut's throat to the max?
This scene was a standout scene from January; this slutty brunette is complete filth.
No perversion is too low for her, hehe. Great balls, deep throat fucking with plenty of sloppy mess.
Anal sex and a glorious cum facial. Don't miss this one!
Kim's Rating: 8.2
---
6. Melted Kool Aid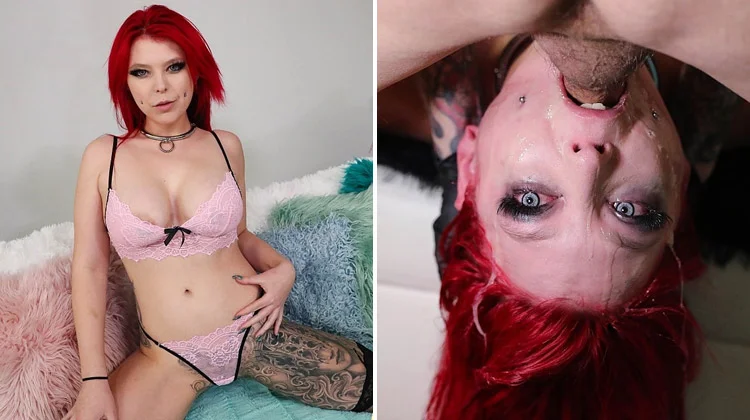 Click to download the full uncut video
So this was her first scene at facial abuse.
Check out entry 10 for her second visit. Fresh and feisty this hot pornstar was here to make you ejaculate all over her face.
Great rough action, as you would expect. The big tits whore is waiting for you to smash her tonsils and drill her ass to its limits.
When you are finished, nut on her pretty face!
Kim's Rating: 8.4
---
5. Maximum Levels Of Cozy Achieved
Click to download the full uncut video
We are into the second half of the list, and this gagging teenage slut makes two appearances.
This is her return visit. I think this video almost speaks for itself; the action is top draw!
Plenty of slop, plenty of spew, and plenty of yak. The boys at facial abuse drill her face like they were drilling for black gold.
Anal and a humiliating multiple facial, what's not to like?
Kim's Rating: 8.6
---
4. DP'd Spinner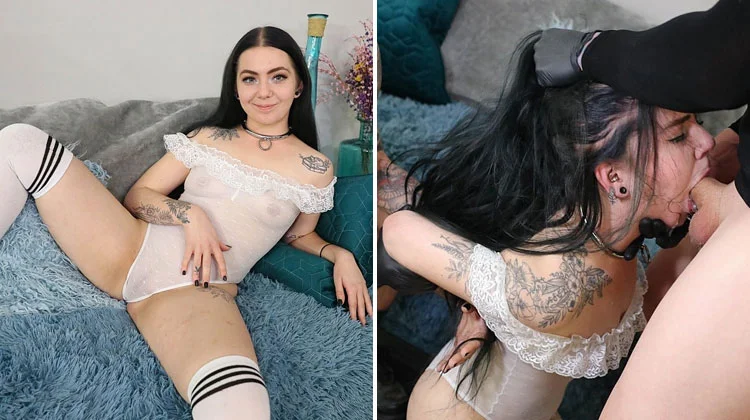 Click to download the full uncut video
Ok, fans are going to recognize this little whore from before.
She has done two scenes already. I think this is her first double penetration scene, though, hence the name.
For a third time, the ante is upped, and she is thoroughly degraded and humiliated.
Yellow discipline, hard anal, face fuck spew, you name it, this scene has it. Bravo!
Kim's Rating: 8.6
---
3. She Had Her Stool Pushed In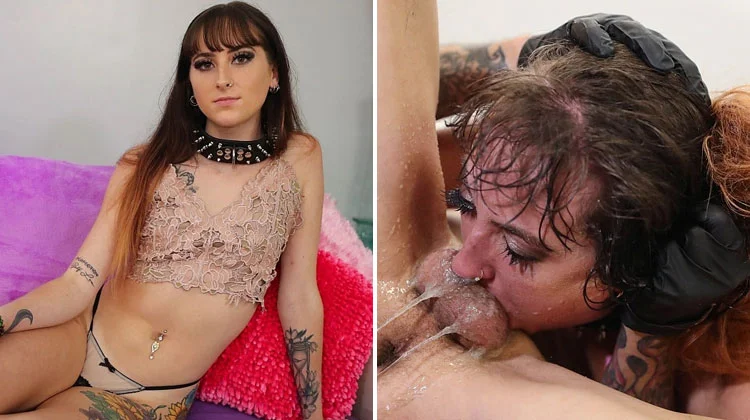 Click to download the full uncut video
A cute girl next door type does extreme porn! Well, that's a good summary.
Naive and nervous girl subjected to rough hardcore face fucking and anal pummelling.
These seem to be the most popular—a well-deserved number three on the list.
I think you can show your appreciation by making her gag on your dick and ejaculating on her face!
Kim's Rating: 9.0
---
2. Dumper Pumper
Click to download the full uncut video
This was a very popular scene; as noted, this teen returned for a sequel, see number 5.
Mess, mess, and more mess. This is a great face fuck spew scene; she really does give us a great show.
The slop bucket is filled to the brim, and her ass is pumped to the maximum. Get ready to ejaculate on her sad face.
Please enjoy the video.
Kim's Rating: 9.2
---
1. Stick It In Her Guts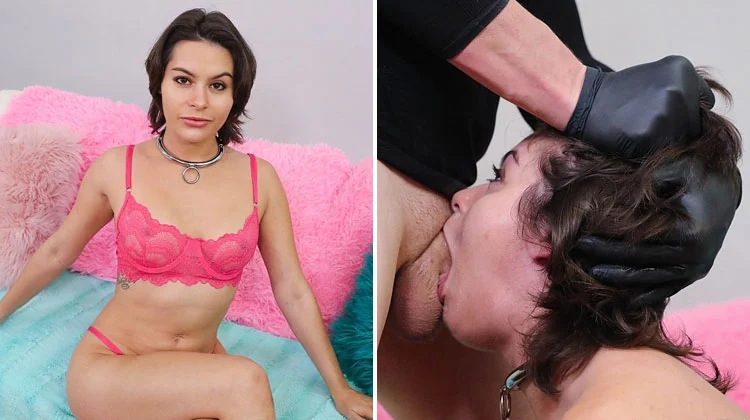 Click to download the full uncut video
Number 1!
So I was hesitant to put this in at number 1 because it was on the last list, but I am sure this was released in 2022.
Anyway, I watched the scene again, and it belongs in the all-time classics of face fucking. I hope she makes a return one day.
Please relax and enjoy this beautiful balls to the hilt skull fucking extravaganza.
Kim's Rating: 9.2
Would you please enjoy all the videos and let me know in the comments what your favorite scene of 2022 is so far?
---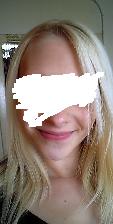 Thank you for checking out my top 10 list.
Remember, you can follow me on Twitter here:
You can also check out tons of the latest facial abuse updates here. Which I update for you every week.
Please can you let me know what your favorite FA videos for 2022 were in the comments section below? 🙂
X Kim